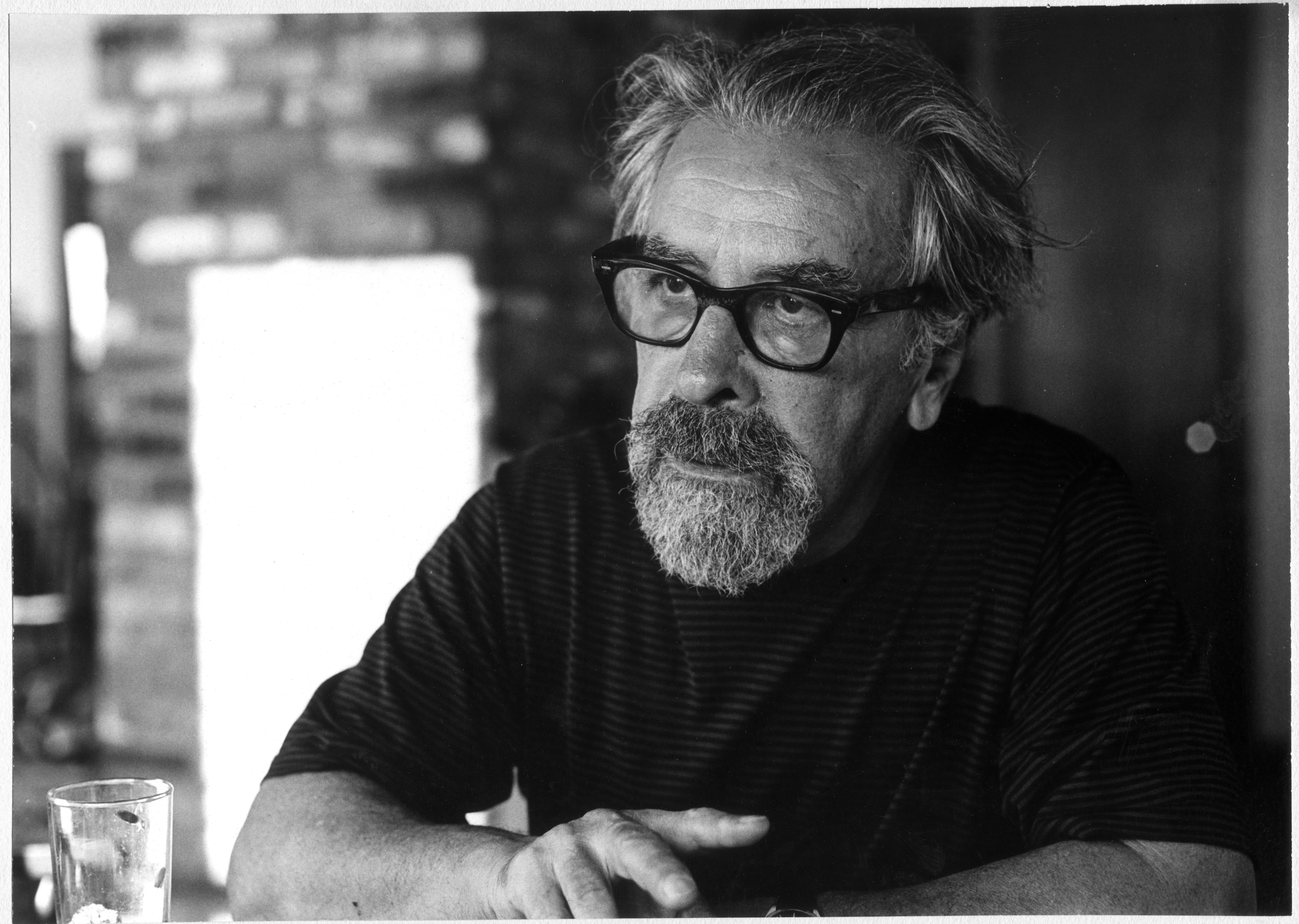 22 Sep

HONORING LEO HURWITZ'S FILMOGRAPHY
Blacklisted Documentary Filmmaker, Passionate Advocate for Seeing Truth
A Series

Leo Hurwitz (1909-1991) is responsible for developing the social documentary form in the early 1930's with a small group of other documentary filmmakers. This creative work initially came out of his involvement with the Workers Film and Photo League in New York City. As a socially conscious documentary filmmaker, devoted to human rights and exposing the fascist forces that undermine basic human freedoms, Leo's early films (Heart of Spain, Native Land, and Strange Victory) particularly addressed these concerns. The House Un-American Activities Committee blacklisted Leo during the McCarthy era for his affiliation with the Communist party and, although his filmmaking and creative work never stopped, many doors were closed to him. He worked in the shadows, as many of those blacklisted did, undercover and under aliases.

In spite of the blacklisting, Leo did complete some of his major works during this period, between the years 1949-50 and 1961. Each film was produced and financed differently: Young Fighter, 1953 (hugely important in the development of cinéma vérité); Museum and the Fury, 1956; Here at the Waters' Edge, 1961. Even USA, 1956, produced for Pan American and used by USIS, was innovative in its implementation of photo animation and folk music.

Because Leo was blacklisted from working under his own name in television, Hollywood motion pictures, and usually in the industrial documentary field as well, he made Young Fighter for CBS, using a front; the film's cameraman. The Polish Government commissioned Museum and the Fury. Charles Pratt financed Here at the Water's Edge. The production company for the Pan American film USA brought Leo on to fix a totally broken film, which he did brilliantly. Finally in 1961, Milton Fruchtman and a small production company named Capital Cities hired him to direct the television coverage of the trial of Adolf Eichmann in Jerusalem. The blacklisting was over.

Weekly, Mondays on charactersonthecouch.com and Tuesdays on internationalpsychoanalysis.net, a series of pieces will follow this filmography over the next five months. The first three are historical and meant to set the stage for Leo's life and work: Part 1, Leo's History: Family Influences; Part 2, Leo's History: Childhood Memories and Fantasies; Part 3, Leo's History: A Radical Filmmaker In The Making. The fourth is a piece on Leo's two psychoanalyst sisters, Marie H. Briehl and Rosetta Hurwitz, also pioneers.

My pieces on many of Leo Hurwitz's major films come next and are central to this series. The fifteen films I write about are highlighted below in red. These pieces are based both on the films and on my personal musings. They are my way of honoring the work and life of my great-uncle Leo. A special thank you to psychoanalyst Arnold Richards, M.D., who knew Leo, for inspiring me, and to both my cousin Tom Hurwitz, Leo's son, and Nelly Burlingham, Leo's widow, for making the films available. Thank you, too, to Manny Kirchheimer, Leo's colleague and friend.

Before you begin reading, I want you to have a vivid picture of Leo in your mind. Here is his friend Vijay Seshadri's description of Leo Hurwitz, the man, from Seshadri's moving memoir of their relationship (2001):

"He had a short, solid body, which combined with his no-nonsense discursive style and his habits of indignation to leave the impression of overall bluntness, an impression mitigated by the look of keen rationality in his eyes and by his head and face, which were long and carefully sculpted, and would have been described in the nineteenth century as "fine." But this was just his body. Inside this physical frame there lived, waiting to spring forth, the unresting champion of the poor and downtrodden, the immemorial working class hero, intellectual-workers' division—dissident, disenchanted, morally fervent."

Leo's filmmaking spanned a period of almost sixty years, from 1932 until his death in 1991. He toured the world with his much-acclaimed film, Dialogue With A Woman Departed, completed in 1980, and worked on other projects, including a film about miners with his son, Tom, partly shot and edited. From about 1985 on, he had NIH funding and a panel of experts for a script called "In Search of John Brown." The script was largely completed and he was working on its next steps at the time of his death.

All of Leo's films have his particular stamp of a deep poetic creativity intermixed with his passion for seeing and never forgetting the truth. Below is a chronology of Leo Hurwitz's work in film.
1932-1937
1932 Detroit Workers News Special, Director
1932-1934 America Today and the World in Review, Director
1932 Hunger, Director, Cinematographer, Editor
1933 The Scottsboro Boys, Director, Cinematographer, Editor
1934 Sweet Land of Liberty, Director, Cinematographer, Editor
1934–1935 Granite, Harbor Scenes, Pie in the Sky, Editor
1936 The Plow That Broke the Plains, Writer, Cinematographer
1937 China Strikes Back, Director of Editing
1937 People of the Cumberland, Advisor
1937 Heart of Spain, Writer (with Paul Strand) and Director of Editing
1942-1948
1942 Native Land, Editor, Producer, and Director (with Paul Strand)
1943 Song of Freedom, Writer
1943 Bridge of Men, Writer
1943 Tomorrow We Fly, Editor
1948 Strange Victory, Director, Editor, Writer
1951-1956
1951 This is the United Nations, Co-Producer
1952 An Evening for Richard Rodgers (TV), Director
1952 On this Day, Director, Writer, Editor
1952 Emergency Ward, Editor, with Cameraman Fons Iannelli
1953 The Young Fighter, Director, Editor, Writer
1955 Dancing James Berry, with Mura Dehn and Herbert Matter
1956 The Museum and the Fury, Director, Producer, Writer Editor
1956 USA, Director, Writer, Editor
1961-1968
1961 Eichmann Trial (TV), Director
1961 Here at the Water's Edge (with Charles Pratt)
1962 Verdict for Tomorrow, Director, Editorial Supervisor
1964–1966 Essay on Death (NET-TV), Director, Writer, Editor
1965 Haiku, a film by Leo Hurwitz and Manfred Kirchheimer
1966 The Sun and Richard Lippold, Producer, Director, Writer, Editor
1966 In Search of Hart Crane, Producer, Director, Writer, Editor
1966 Do You Know a Man Named Goya with Peggy Lawson & Tom Hurwitz
1968-1980
1968–1970 The Art of Seeing (Series for the American Federation of Arts)
Light and the Country, a film by Leo Hurwitz and Peggy Lawson
Light and the City, a film by Leo Hurwitz and Peggy Lawson
Discovery in a Landscape, a film by Leo Hurwitz, Peggy Lawson & Tom Hurwitz
Journey Into a Painting, Director, Writer, Editor
The Island, a film produced by Leo Hurwitz with Peggy Lawson
1969 Discovery in a Painting, A film by Leo Hurwitz and Manfred Kirchheimer (completed in 2014)
1972–1980 Dialogue with a Woman Departed, Narrator, Director, Producer, Writer, and Editor
NEXT on October 2, 2017: A Pioneer In The Beginnings Of America's Documentary Film – Part 1, Leo's History: Family Influences